Business Coaching 
Selling Online Workshop
Want to make some extra cash selling online?
You'll Get ~4 Hours of Training &
A Workbook Package:
Step-by-Step Processes
Screenshots to Guide You
Checklists, Comparison Grid,  Worksheets, Exercises, Tip Lists, & Trackers
Documents on Flash Drive for Easy Access to Key Resources
You will learn about:
Inventory Acquisition
Cost Considerations
Determining Value / Pricing
Writing Good Descriptions
SEO / Keywords
Photography
Packaging Materials
Shipping Considerations (Mostly USA)

Tips & Best Practices
Is this Right for You?
Do you want to learn more about selling online?
Are you comfortable using a computer and navigating websites?
Do you want to make extra money in your own business?
    Testimonials
Thank you Jean for a very informative session on Selling Online!
You covered a lot of information in a concise and clean manner. I especially like the book we get to keep that went over all the information in our workshop.
– Marie Vailati
Very informative. Information supplied in a step by step format. Tips for research, marketing supplied. Take home booklet & flash drive for getting started & how to continue to success. Tips on what worked & what doesn't work.
– Jean Usher
Jean's Bio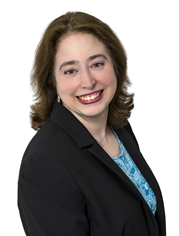 Jean A. Sturgill is a keynote presenter, award-winning motivational speaker, award-winning writer, and author of several books. Her writing was published in Alamance Magazine. Her radio segment, Realizing Your Winning Potential, aired for about 2 years and was heard in over 7 counties in eastern North Carolina.
Jean's Experience Selling Online
In 2000, Jean and her husband, Bob, decided that their children needed a website. That was the beginning of Drew's Animals and her learning SEO. In 2003, she started her own web design company. As social media marketing came into play, she took advantage of that too. In 2013, she decided to try selling regularly on an auction site just for kicks. She found it fun as she realized it only took little effort to make some extra cash.
Call 336-506-6122 Now!
To Hire Jean as Your Keynote Speaker for Your Next Event!